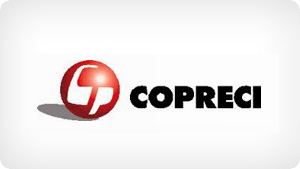 Test bench is very important when most of the production is oriented to export. The flexibility of this bench allows to test different kinds of pumps for a long time and in many different conditions."
Other success stories
opreci manufactures several models of recirculation and discharge pumps for household appliances. Due to the requirements of an increasingly demanding market, it is necessary to ensure that the product will perform error-free over a long period of time. To obtain reliable information, it is necessary to test several pumps simultaneously. The product to be tested: http://www.copreci.com/cas/productos.asp?apartado=LAVADO&familia=Electrobombas
Solution provided
Based on client specifications, the following tasks were performed:
Design of the power cabinet, safety mechanisms and data acquisition system based on a CompactDAQ chassis.
Supervision during the power cabinet assembly and start-up.
Creation of the control program in Labview. .
The system has the following characteristics:
Testing with 50Hz or 60Hz electrical power supply, with configurable voltages of between 110 and 250 VAC.
Simultaneous testing of up to 12 pumps. Configuration of the number being tested.
Tests with water at different temperatures.
Coil temperature measurement, power factor, consumed current, etc.
Possible to conduct tests lasting several months.
Redundant safety system to prevent damage in the event of control system malfunction.
Data acquisition and graphing every 100 ms throughout the entire test. Permits a posteriori analysis of the system status at every point.
Automatic detection of pump malfunctions, automatically saving the data corresponding to the moments immediately before and after the malfunction.
User interface with an industrial PC equipped with a 17" touch screen.
Wi-Fi communications make it possible to view the results on other lab computers.
Advantages
The great power and storage capacity of the PC make it possible to store on the hard drive samples form all pumps at a rate of 10 samples/second over long periods of time.
The 17" touch screen facilitates parameter reading and test configuration.
Configurable test sequence to adapt the bench to pumps developed in the future.
User-friendly interface, thanks to Labview programming.
Test results are generated in standard files for export to Excel applications.