ZERMIK INGENIERIA S.L is an engineering company specialized in electronic design using embedded systems and the control and monitoring of industrial systems using Labview.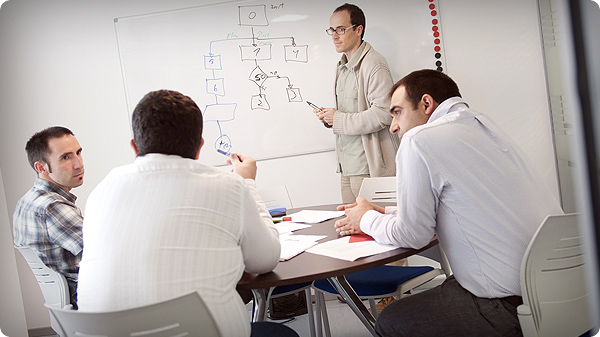 Founded in 2004 with support from the Mondragón Business and Innovation Center (SAIOLAN) and IKERLAN S. COOP., ZERMIK INGENIERIA S.L is located in the heart of Arrasate-Mondragón.
Our professional staff is made up by a multidisciplinary team of professionals dedicated to the digital development of electronic systems, from consultancy during the functional design stage to product approval testing, as well as diagram design, PCB routing , prototype assembly and programming.
The aptitude of the professionals who form part of the company, either temporarily integrated in the client's R&D teams or working as independent teams, make it possible to accelerate the new product development cycle or to contribute additional features
We also participate in the phases prior to the electronic design, advising out clients on the capabilities, difficulties and costs related to electronic systems, facilitating the decision-making process in the most critical launching phase or improving new products or test systems.