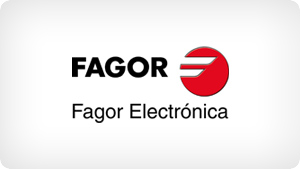 Labview made easier the development of the project, allowing the integration of external databases and the generation of periodical reports with standard office automation tools."
Fagor Electronics manufactures a line of RF amplifiers for the automotive sector. Each amplifier must be tested and the results saved in a database. Each amplifier model has a customized test with validation parameters that are also customized. The system must allow for the traceability of each component and the identification of the components that have been sent in each lot. At the end of the month, a report must be generated with the production results.
Solution provided
A program was developed in Labview to be run on an office PC. The PC connects to the testing and measurement instruments by GPIB. Each part is assigned a barcode with the serial number that is read at the start of each test. The test system is then set up for that specific part, which is measured and compared to the limits for that specific model. The results of each test are saved in an MySQL database. It is possible to consult at any time the results for a part, summaries of the tests performed, the lot to which it belongs, etc.
Advantages
Labview programming makes it possible to shorten development times and provides a simple, intuitive graphic interface.
The use of a standard PC results in cost savings and facilitates learning how to use the tool.
The open code MySQL database provides good stability and the option to interconnect with other databases at no additional cost.
This is an open source system, which enables us to set up new tests and link them to new amplifier models.